—
2894 days ago
,

0

views.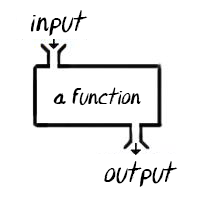 Every function or piece of code should have one entry point (input) and one exit point (output). Edsger W. Dijkstra
About the implementation
Do one thing. Be small!
One level of abstraction per function.
One level of indentation per function.
Be pure: the return value is only determined by its input values, without observable side effects.
About readability
Use Intention-Revealing Names: Choosing names that reveal intent can make it much easier to understand and change code.
Avoid Disinformation: Avoid leaving false clues that obscure the meaning of code.
Make Meaninful Dinstictions: It helps you group functions in different layers, from high to low level.
Use Pronounceable names: If you are programming in a language, make possible read it.
About the interface
One or two arguments is nice, never more than three.
Never flags arguments.
About the workflow
Sort function from high level to low level.
Warning with wreck train (don't talk to strangers).